---
Enjoy a truly hands-free driving experience...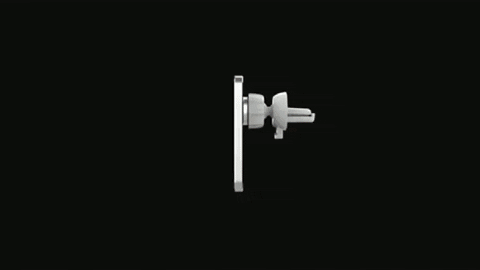 Features
Safer Driving - see directions, notifications and phone calls at a glance without putting you and your passengers at risk.
MagSafe Support - fully compatible with Apple's official MagSafe accessories and phone cases.
Strong Magnets - our high-strength magnets assure that your phone will stay attached to the mount when driving over speed bumps, potholes and breaking suddenly.
Qi-Certified - our wireless charger features built-in over-voltage protection, EMF protection and FOD, qualifying it as a Qi-certified device.
Closed Magnetic Field - you'll never experience signal interfearance caused by magnetic leakage thanks to our closed-field design.
1 Year Guarantee - if your device breaks within 1 year of purchase, we'll send you a replacement free of charge
Specifications
Brand: Cablenova
Power Output: 15W
Connection Type: USB to USB-Type-C
Interface: Wireless
MagSafe Compatible: Yes
Device Compatibility: All devices with magnetic charging (see full list)
SKU (white): 43782027-white-cn
SKU (black): 43782027-black-cn
SKU (orange): 43782027-orange-cn
SKU (green): 43782027-green-cn
Certification: Qi
Materials: 3.0W/M.K thermal conductive silicon, aluminium alloy

Device Compatibility
Here is the complete list of devices that are compatible with the Cablenova DashSnap™.
Apple iPhone: 12 Pro Max, 12 Pro, 12, 12 mini, SE 2020, 11 Pro Max, 11 Pro, 11, XS Max XS, XR, 8, 8 Plus
Samsung Galaxy: S21 Ultra, S21 Plus, S21, Z Fold 2 5G, Z Flip 5G, Note 20 Ultra, Note 20, S20 FE, S20 Ultra, S20 Plus, S20, Z Flip, Note 10 Plus 5G, Note 10 Plus, Note 10, S10 5G, S10 Plus, S10, S10e, Note 9, S9, S9+, Note 8, S8, S8+, S7, S7 Edge (Plus more devices)
Sony: Xperia 1 III, Xperia 1 II, Xperia 10 II, Xperia XZ3, Xperia XZ2 Premium, Xperia XZ2 (Plus more devices)
LG: Velvet, G8 ThinQ, G7 ThinQ, V30, G6 (US version only), G4 (optional), G3 (optional) (Plus more devices)
OnePlus: 9 Pro, 9, 8 Pro
Nokia: 9.3 PureView, 9 PureView, 8 Sirocco
Huawei: P40 Pro+, P40 Pro, Mate 30 Pro, P30 Pro, Mate 20 Pro
Motorola: Edge+, X Force, Droid Turbo 2, Moto Maxx
Microsoft Lumia: 1520, 1020, 930, 929, 928, 920
Google: Pixel 4 XL, Pixel 4, Pixel 3 XL, Pixel 3
Nexus: Nexus 6, Nexus 5
BlackBerry: Priv (Plus more devices)
If your phone isn't included in this list, or you have any further questions, please feel free to contact us via WhatsApp or Apple iMessage to find out if your device will work with the Cablenova DashSnap MK1.