---
Experience the speed and satisfaction of wireless charging...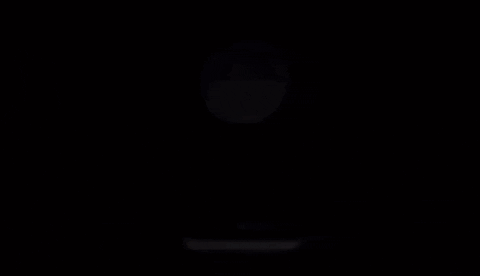 Features
Ambient Lighting - the base of the docking station emits a warm white, glow which can be dimmed to act as a night light or mood light.
3-in-1 Functionality -

charge up to 3 devices at the same time, with dedicated slots for mobile phones, wireless headphones and smartwatches.

Case-Compatible -

fully compatible with even the thickest phone cases, eliminating the need to remove the case in order for your device to charge.

Safe & Durable -

our wireless charging pad features a built-in Smart Chip that provides over/under-voltage protection, short circuit protection, foreign object detection, magnetic field protection and prevents overheating & overcharging.

No more clutter - 

eliminate the hassle of tangled or hard to reach cables.

1 Year Guarantee - if your device breaks within 1 year of purchase, we'll send you a replacement free of charge
The Cablenova GlowStation™ is arguably the most functional docking station on the market, featuring a 100% wireless interface, 360° rotation, dimmable LED backlighting, and much more...
When used with a fast-charge compatible plug, you can reach charging speeds of up to 45 minutes for a full charge thanks to the high-quality copper coil and built-in smart chip.
The fast charge feature is fully compatible with the 15W, high-speed transmission on the iPhone 12 & 13 devices.
Oh, you own 2 mobile phones? No problem! Our docking station features an extra USB port on the back, so you can plug a regular cable in to charge 4 devices at the same time.
Unless you are using an iPhone 12 or iPhone 13, please ensure that you have a MagSafe phone case, otherwise, the magnetic ring on the phone holder will not be strong enough to support most devices.

If you have any questions about this device, please feel free to contact us by email at contact@cablenova.com. Our 24/7 support team are always on hand to help you out wherever possible!
Specifications
Brand: Cablenova
Power Output: 25W/15W/3W/2W
Connection Type: USB to USB-Type-C
Interface: Wireless
MagSafe Compatible: Yes
Device Compatibility: All devices with magnetic charging (see full list)
Input Voltage: 9V/12V
Charging Frequency: 105-205 KHz
Charging Distance: 3mm ~ 10mm
Charging Efficiency: <80%
Certification: CE
Materials: ABS, PC
Device Compatibility
Mobile Devices
Here is the complete list of mobile devices that are compatible with the Cablenova GlowStation™.
Apple iPhone: 13 Pro Max, 13 Pro, 13, 13 Mini 12 Pro Max, 12 Pro, 12, 12 mini, SE 2020, 11 Pro Max, 11 Pro, 11, XS Max XS, XR, 8, 8 Plus
Samsung Galaxy: S21 Ultra, S21 Plus, S21, Z Fold 2 5G, Z Flip 5G, Note 20 Ultra, Note 20, S20 FE, S20 Ultra, S20 Plus, S20, Z Flip, Note 10 Plus 5G, Note 10 Plus, Note 10, S10 5G, S10 Plus, S10, S10e, Note 9, S9, S9+, Note 8, S8, S8+, S7, S7 Edge (Plus more devices)
Sony: Xperia 1 III, Xperia 1 II, Xperia 10 II, Xperia XZ3, Xperia XZ2 Premium, Xperia XZ2 (Plus more devices)
LG: Velvet, G8 ThinQ, G7 ThinQ, V30, G6 (US version only), G4 (optional), G3 (optional) (Plus more devices)
OnePlus: 9 Pro, 9, 8 Pro
Nokia: 9.3 PureView, 9 PureView, 8 Sirocco
Huawei: P40 Pro+, P40 Pro, Mate 30 Pro, P30 Pro, Mate 20 Pro
Motorola: Edge+, X Force, Droid Turbo 2, Moto Maxx
Microsoft Lumia: 1520, 1020, 930, 929, 928, 920
Google: Pixel 4 XL, Pixel 4, Pixel 3 XL, Pixel 3
Nexus: Nexus 6, Nexus 5
BlackBerry: Priv (Plus more devices)
Wireless Earbuds
Almost every brand of high-quality wireless earbuds utilises wireless charging technology.
Apple AirPods, Samsung Galaxy Buds, Beats Powerbeats, Anker Soundcore and JLab Audio Go are just a few of the most popular examples of earbuds that are compatible with the PowerPad™ II.
Smartwatches
The only smartwatches that are compatible with the Cablenova GlowStation™ are the Apple Watch Series 1-6. This is because the bevel that holds the watch in place was designed specifically to cater for the Apple Watch, and is unlikely to fit any other brand of smartwatch.
If your device isn't included in this list, or you have any further questions, please feel free to contact us via WhatsApp or Apple iMessage to find out if your device will work with the Cablenova GlowStation™.