---
The most dynamic padlock on the market...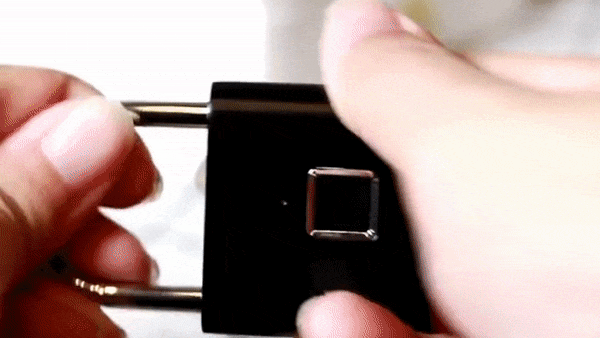 Features
Easy Operation - our biometric padlock ensures optimum security, storing up to 10 fingerprints per padlock.
Speed & Recognition - quick-recognition technology and high-speed security features identify your fingerprint in less than 0.2 seconds.
Outdoor & Indoor Use - the padlock's housing is dust, weather, rain, and windproof, making it suitable for interior or exterior use.
Enhanced Durability - made from zinc-alloy metal, our fingerprint padlock is can handle being smashed in or cut.
Cutting-Edge Fingerprint Technology - the smart lock's biometric interface features a built-in smart chip, auto-learning algorithm and auto storage function to deliver unrivalled speed and security.
USB Charging/3.7V Lithium Battery - the rechargeable lithium battery can be charged via the included USB cable and only needs to be changed every 6 months after a Full charge.
1 Year guarantee - if your padlock breaks within 1 year of purchase, we'll send you a replacement, completely free of charge.
Specifications
Brand Name: Cablenova
Certification: CE, FCC, RoHS
Fingerprint Storage Capacity: 10
Materials: Zinc Alloy
Battery: 3.7V Lithium Battery
Voltage: 3.0-4.2V
Max/Min Temperature Range: -10°C - ~+40°C
Colour: Black/Silver
Charging Interface: USB
How To Operate